Assalamualaikum and hai there ! Lama gilaaaa tak blogging. HAHA. Sekarang tengah mid term exam. So far so good :) Exam will be continue till this Thursday. Lepas tuu Jumaat. Lepas tuu School Holiday! Hoooraayyyyy! :D
By the wayy tadi exam Pendidikan Islam.Datang-2 je ada budak bagi skop exam keluar apa. Terlambat dah cik abang terlambat dah. Orang nak exam baruu nak kasi -_- Sedih betul jadi outsider. Semua tahu last minute *crying*. Tapi okay-okay la exam tadi.
Eh eh haritu Sir Ng masuk kelas, dia ingat nama kita tuu dia cakap Add Math kita dapat A tapi tak tau le kan paper one ke paper 2. Hewhew.At least ada lah kemajuan sedikit dari ujian bulanan pertama tu. D kot. HAHA. I'm hoping that Physic pun at least jangan la dapat D lagi.
Tengah risau BM dengan BI je ni sekarang. Kalau BI tu essay apa nak buat. Mesti pelikkan knp risau subjek BM. Actually ujian bulanan aritu BM dapat D. --' First time Bahasa Melayu dapat D. No. I wouldn't let this happen again. NO WAY.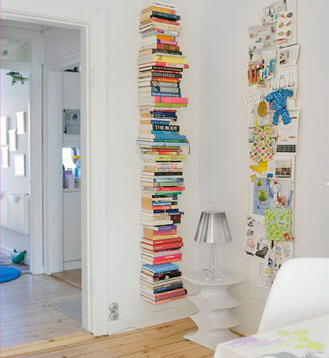 Motif picture ni : I wonder macam mana dia nak buku yang kat bawah-bawah tu xD
---
Thanks read Fella {。^◕‿◕^。} Hit like if u like n drop comment
---